Exhibitors and Sponsors
Gold Corporate Sponsorship:
Yseop revolutionizing content automation for regulated industries with a human-centric AI platform. Their generative AI platform helps medical writers automate core reporting and clinical documentation workflows. Yseop's expertise lies in data analysis, machine learning and language technologies. Its industry-leading Augmented Analyst NLP AI Platform supports enterprise no-code applications for business users. The Augmented Analyst platform analyzes enterprise data and delivers insight and document automation that empowers the workforce.
Silver Corporate Sponsorship:

Taylor&Francis, also including Dove Press, publishes vital research across medicine, health, and pharmaceutical science. Research articles are assessed by independent peer reviewers for quality, validity, and relevance. Many journals in our medical portfolio are indexed in the Science Citation Index, Science Citation Index Expanded, Scopus, and MEDLINE. Like you, we value high visibility and timely publication, and offer a range of open access and accelerated publication options to help you achieve your publication goals.
Amazon's Alexa service ranks our platform, Taylor&Francis Online, among the world's most-visited academic journals publishing platforms so you can be confident that your work will reach the right audience at the right time.
Bronze Corporate Sponsorship: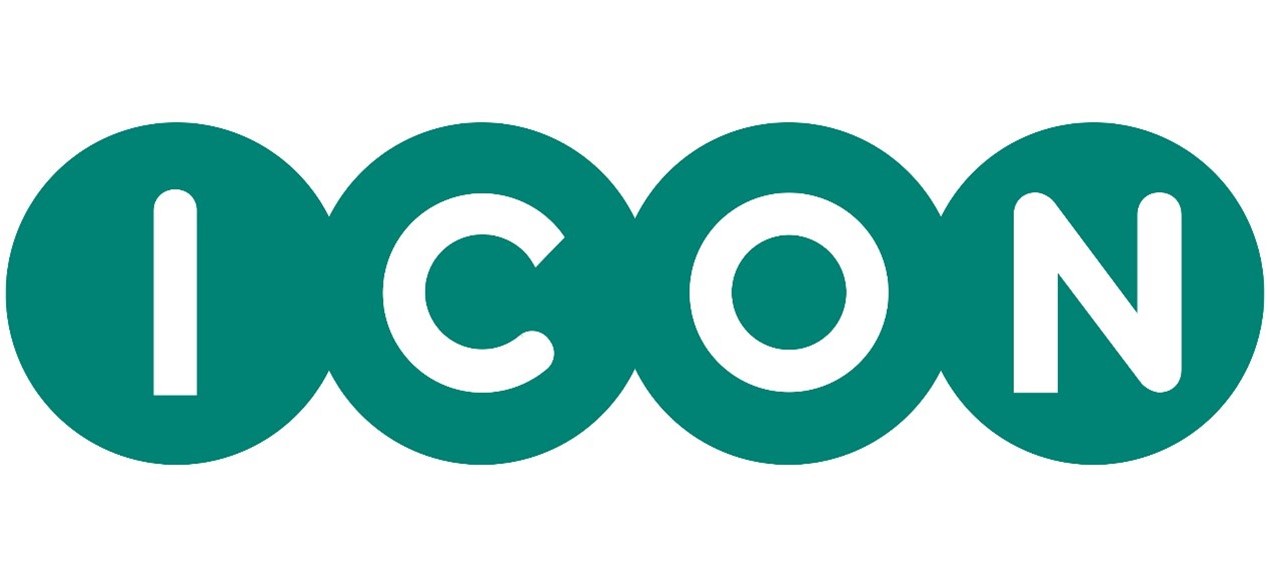 ICON's Global Medical Writing (MW), Quality & Editing (Q&E), and Clinical Trial Transparency (CTT) team stays abreast of the changing global regulatory environment to support and guide our clients at every stage of development. We provide world-class MW expertise across a broad range of therapeutic areas and document types. Medical Writers contribute to strategic input, authoring, and reviewing of key documents in support of clinical trials and the marketing application process (i.e., investigational new drug and new drug applications, marketing authorization applications, clinical study protocols, clinical study reports, patient narratives, investigator brochures, and other regulatory documents). ICON's strong Q&E department provides data integrity and editorial reviews for documents produced internally or by our clients. The CTT group specializes in helping clients better understand regulations and ensures global compliance by supporting all aspects of the trial disclosure lifecycle. Our mission is to produce superior quality documents, meeting regulatory and client‑specific guidelines.

Parexel is among the world's largest clinical research organizations (CROs), providing the full range of Phase I to IV clinical development services to help life-saving treatments reach patients faster. Leveraging the breadth of our clinical, regulatory and therapeutic expertise, our team of more than 21,000 global professionals collaborates with biopharmaceutical leaders, emerging innovators and sites to design and deliver clinical trials with patients in mind, increasing access and participation to make clinical research a care option for anyone, anywhere. Our depth of industry knowledge and strong track record gained over the past 40 years is moving the industry forward and advancing clinical research in healthcare's most complex areas, while our innovation ecosystem offers the best solutions to make every phase of the clinical trial process more efficient. With the people, insight and focus on operational excellence, we work With HeartTM every day to treat patients with dignity and continuously learn from their experiences, so every trial makes a difference. For more information, visit parexel.com and follow us on LinkedIn, Twitter, Facebook and Instagram. 

ZYLiQ is going to give medical writers what they need… time. No more spending weeks creating Clinical Study Reports (CSRs), Medical Writers can now use their valuable time on interpretation of study results and their discussion points.
The premise is simple... Using AI, ZYLiQ allows users to automatically generate CSRs (according to ICH E3 guidelines) that would otherwise take days or months even.  The tool allows for easy Post-Text to In-Text table generation, with interpretation of tables, Synopsis summarization, automatic tense conversion, multi-authoring, consolidated view of reviewers comments and more.
ZYLiQ also has robust workflow functions, traceability reporting as well as a complete audit log.  Let ZYLiQ accomplish the tedious manual "copy/paste" aspects of a CSR and allow you to complete the report accurately and efficiently, in days instead of weeks.
Conference Sponsors:

At Trilogy, medical writing is our passion. As specialists in regulatory documentation, we provide a service that is more than just writing. Our writers are integral parts of our clients' teams: proactively planning, coordinating and writing their regulatory documents to meet timelines, with a readability that reduces the time for review and approval. We have been helping pharmaceutical companies and clinical research organizations of all sizes, worldwide, to streamline their documentation processes for almost 20 years – either as support on a one-off document or the entire clinical development program. 
We provide our clients with a constructive advice on their projects: we guide our clients' teams through the writing process and ask them the right questions in order to produce documents that communicate effectively. Our writers are trained to understand that our job is not to produce a data dump: it is to think about the data available and work with the team to pull out the messages and present them as clearly as possible, so that a reviewer can quickly find the information they are looking for and easily understand the story to be told. Our approach to writing clinical documentation ideally results in a minimum of clarifying questions from reviewers, speeding the process of review and ultimately leading to faster approval.
Trilogy currently has more than 60 writers, who are located in Europe and North America.

Certara Insight is accelerating approval and access to the latest medicinal innovations through a unique combination of customized regulatory strategy, document authoring, and operational solutions. As a centre of excellence for regulatory support services, Certara Insight partners with clients to deliver:  
Regulatory Strategy and Documentation

 

Medical Marketing and Publications 

 

Data Disclosure and Transparency 

 
Electronic Submission Publishing 

 

Statistics and Programming

 

Introducing OnStyle - the game-changing add-in for medical writers. Say goodbye to inconsistent and inaccurate work with this intuitive and user-friendly tool that seamlessly integrates with Microsoft Word.
OnStyle offers a wide range of features designed to make your writing more professional, while also significantly speeding up document authoring.
With OnStyle, compliance with predefined formatting standards is a breeze, as it automatically identifies and fixes compliance issues, ensuring consistent PDF rendering.
Spend your time on content creation and rely on this extremely powerful tool to produce submission-ready documents faster and more efficiently than ever before.
DACHS is proud to deliver unique document management solutions and services to meet the demanding pharma regulatory requirements.
Don't miss your chance to see OnStyle in action and learn how it can revolutionize your medical writing process. Visit our booth at the conference and discover how OnStyle can take your writing to the next level.

NextPV Services provides the complete range of PV services including the strategic advice, PV system design and implementation, outsourcing of all PV processes, EU QPPV and EU local QP and RA networks. We also offer audits, gap analysis, and trainings.
Everything we do, we do with the aim to elevate the science of pharmacovigilance and make the patient and drug safety a seamless endeavour. We are globally respected pharmacovigilance experts with experience from hundreds of organisations, delivering the best practices and solutions suited to your needs. We also work together with companies to develop safety systems and AI-powered solutions to improve productivity and user experience in day-to-day PV operations.
NextPV personnel is proficient in medical writing of various PV documents such as PSURs/PBRERs, RMPs, DSURs, ACO and we are happy to share our knowledge and expertise with our customers.
We are a group of highly qualified and motivated colleagues that are eager to assist you with your regular pharmacovigilance activities as well as complex and difficult scenarios.

Ideagen help the quiet voices and safe hands that protect organisations to minimise risk, strengthen compliance and keep people safe.
Our solutions and services help solve complex quality, risk, audit and compliance challenges in highly regulated industries such as aviation, financial services, life sciences, healthcare and manufacturing. Over 11,400 companies use our solutions to help protect their organisations including over 250 global aviation organisations, nine of the top ten UK accounting firms, seven of the top global aerospace and defence companies and 15 of the top 20 global pharmaceutical companies.

doDOC Collaborative Review Suite
Simple and productive Word, PDF, and PPT Collaboration.
Share your document with multiple contributors
Define who has access to the whole document and who has access to specific sections. There are no licensing challenges for external collaborators.
Collaborate in real time with full traceability
Draft, review, and approve versions of a document without having to use several complicated systems. Your team members can write simultaneously, make changes, and post comments all on one single document, tracking changes and versions.
Use micro workflows to provide efficiency
Reference your colleagues in a comment or assign them a task to notify and direct their attention to specific parts of the document.
Work efficiently with citations
Using EndNote or Mendeley? No problem! doDOC also supports Word document references and enables users to add new references directly from PubMed and Scopus.
Maximize Word for the review process
Draft in Word and review collaboratively in doDOC. Track, accept, and reject collaborators' changes and comments in one single document.
https://www.envisionpharmagroup.com/dodoc
Hoffmann-La Roche is a pioneer in pharmaceuticals and diagnostics solutions, advancing science to help people live longer and healthier lives. For over 125 years we have created truly differentiated medicines for cancer, the immune system, infectious diseases, ophthalmology and diseases of the central nervous system. We foster an inclusive, respectful work environment where people can be authentic and truly invested in their work. Our team of passionate regulatory writers lead cross-functional teams in content preparation for submissions to regulatory authorities by applying critical thinking, scientific writing, data interpretation, and regulatory content expertise.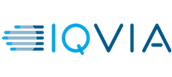 At IQVIA, we are passionate about helping customers and partners improve results and patient outcomes. We have a dedicated team of around 150 medical writing professionals and have been providing innovative solutions to meet the needs of sponsors for over 25 years.
Our Medical Writing department's expertise spans across all Phase I-IV documents of drug development. We have unparalleled access to therapeutic, clinical, and regulatory subject matter experts, coupled with our global and local footprint and customized tech-enabled solutions.
We are the employer of choice for medical writers: fulfilling and varied work across different sponsors, phases, and therapeutic areas. You will be able to access an individual growth and development plan that will allow you to accelerate your expertise and career progression. 
Join our team to be part of a supportive and innovative workplace, where your skills and expertise will be valued, and your career can thrive.

At AstraZeneca we're dedicated to being a Great Place to Work. Where you are empowered to push the boundaries of science and unleash your entrepreneurial spirit. There's no better place to make a difference to medicine, patients and society. An inclusive culture that champions diversity and collaboration, and always committed to lifelong learning, growth and development. We're on an exciting journey to pioneer the future of healthcare.

Evidera, a PPD business, is a leading provider of evidence-based solutions to demonstrate the real-world effectiveness, safety, and value of biopharmaceutical and biotechnology products. We help companies generate the evidence needed to optimize the market access and commercial potential of their products.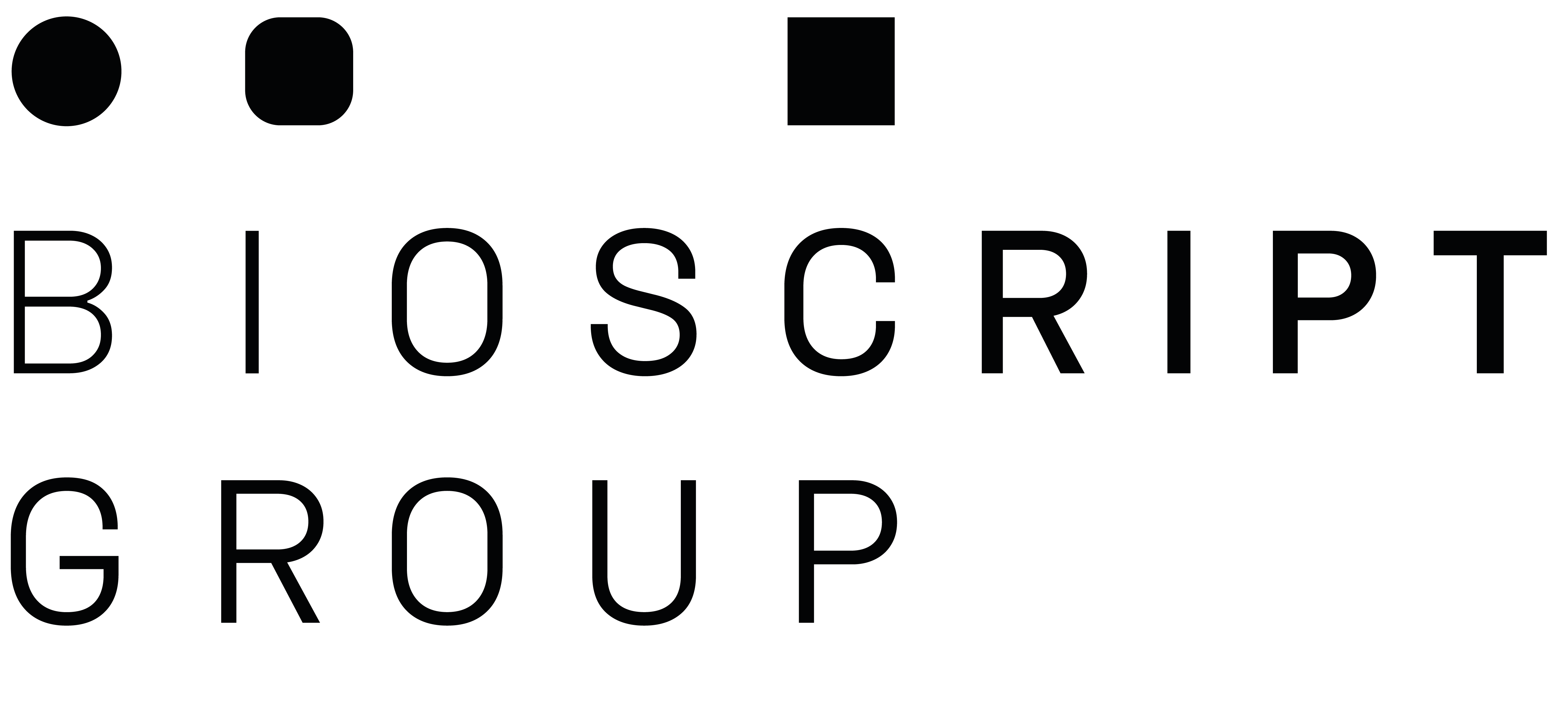 Communicating innovations that improve the lives of patients worldwide.
Bioscript Group is formed from multiple, specialist businesses, providing regulatory writing support, market access consulting and medical communication solutions. We draw on our multidisciplinary expertise to help our clients navigate critical decisions at key points in the product lifecycle. We are focused not just on delivering the exceptional for our clients, but for our teams too. We understand that everyone is different, and we believe in treating everyone as an individual. Our unique environment, where ideas are heard, offers everyone the opportunity to be recognised and valued for who they are, as well as for what they can do.
Our mission is to cut through complexity and bring the right science to healthcare professionals, regulators and payers at exactly the right time, enabling them to better serve patients.
Symposium Media Partner:

The Publication Plan is a free central online resource delivering up-to-date news on key issues for everyone in the medical publications industry. Every week, we curate and deliver the latest industry updates via our website, email alerts, Facebook, Twitter and LinkedIn. Our dedicated global readership already includes medical writers, publication planners, researchers, pharmaceutical industry members, medical journal editors and publishers.